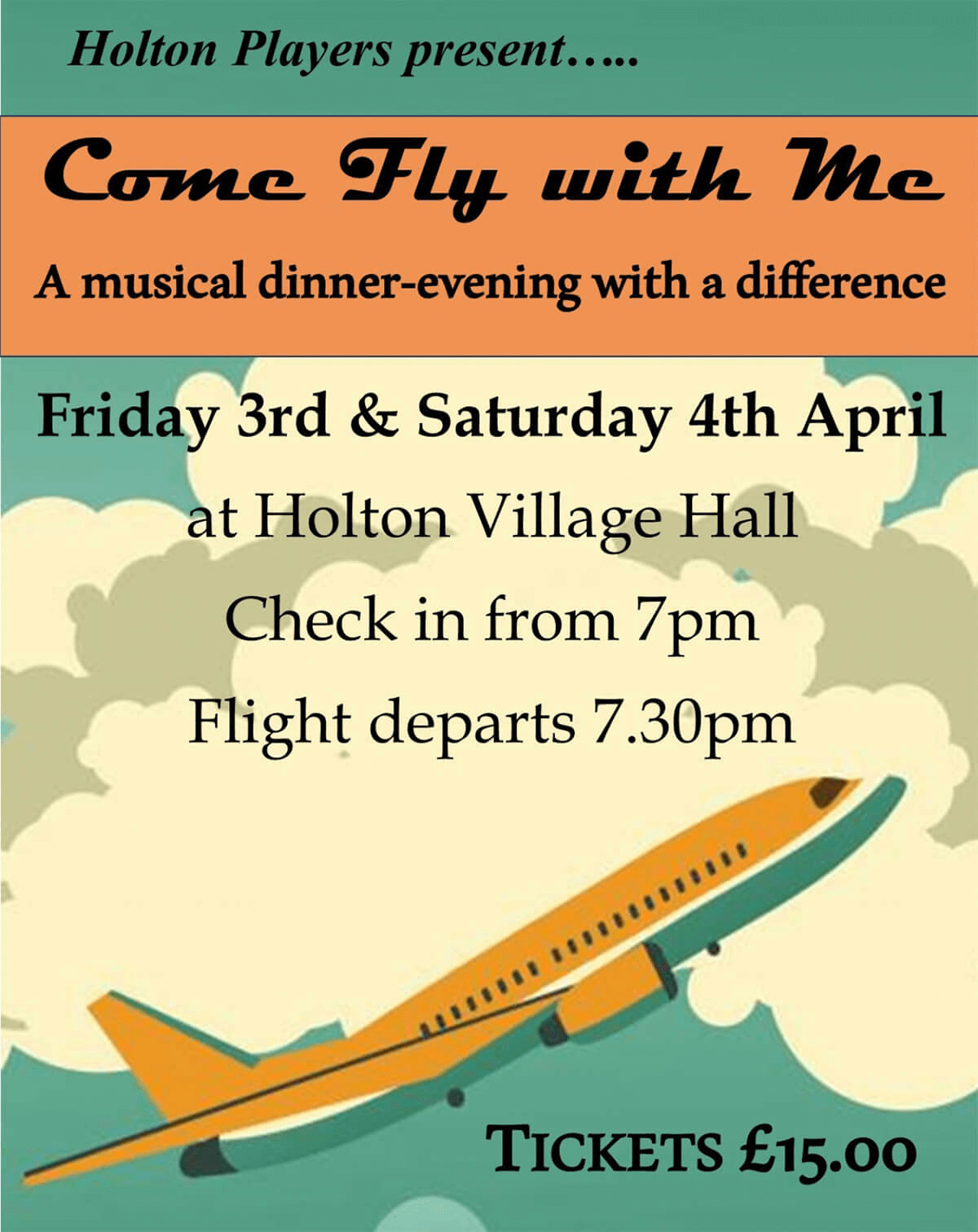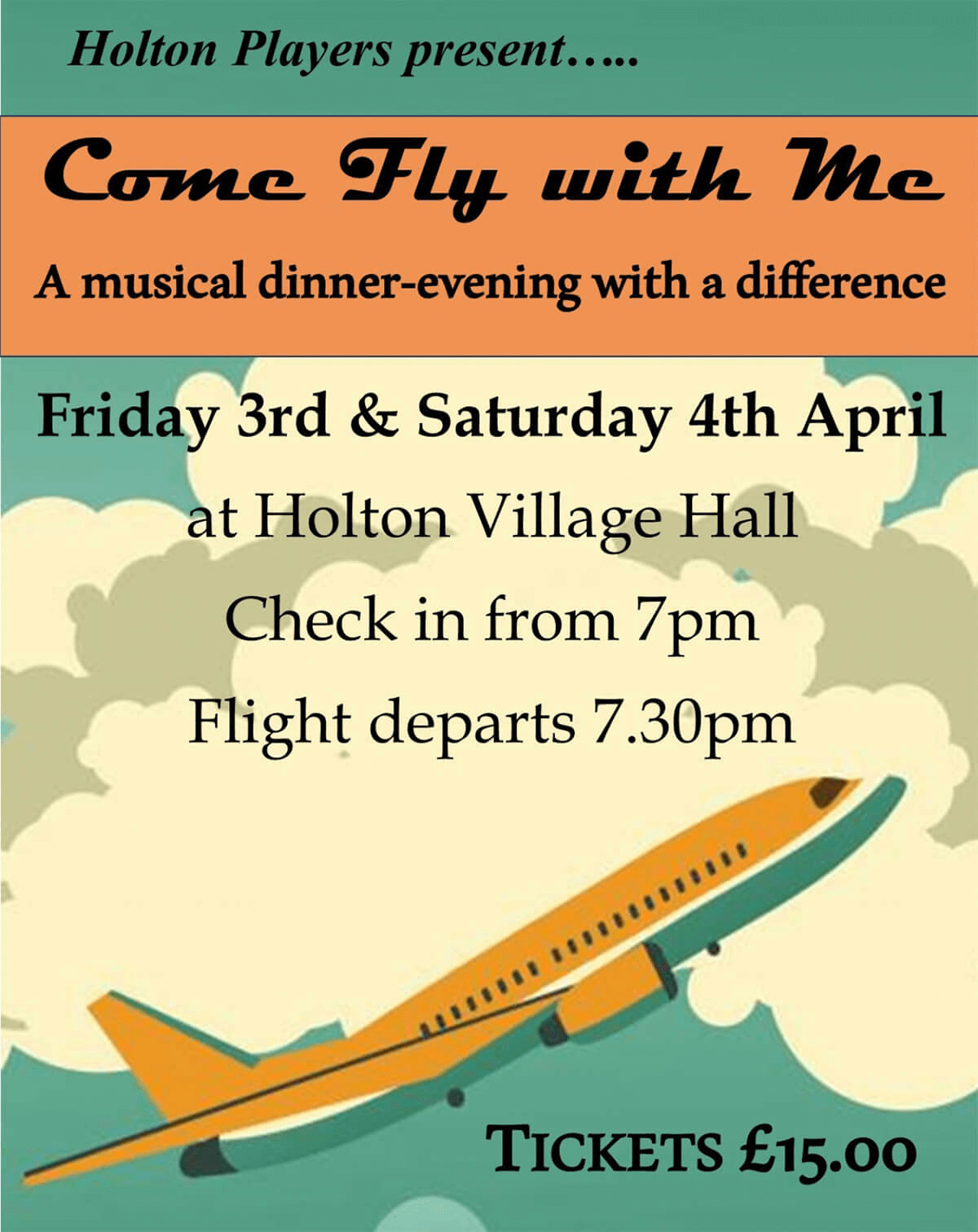 Past Production
Come Fly With Me
Join Holton Airways for a musical journey around the world full of fun, laughter and well known tunes. Go to the production page to book your seat.
Our next show is one of our very popular dinner evenings produced and choreographed by Deborah & Nicholas Bale.
Holton Airways will take you on a musical journey around the world with a delicious meal included in the price of your ticket. There will be a cash bar.
Departures available Friday 27th & Saturday 28th March
Check in from 7pm for 7.30 take off.  Tickets £15 each, meal included.
Book your seat now!